Details and conditions
Because time matters to you, we have created Fastline. A premium service for high-speed offset colour printing, turnaround time 6 days ex-works (Within the limits of the weekly production capacities).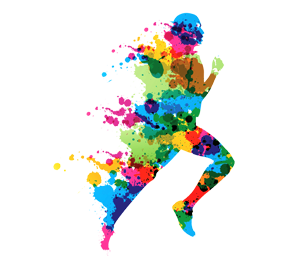 Quotation request:
Paper and board available in our factory :
Paper text: silk coated paper from 115 gsm to 170 gsm
Coated artboard : 240 gsm and 300 gsm
Jackets: gloss coated paper 150 gsm and 170 gsm
Board: 2 mm / 2.4 mm / 3 mm (no foam board)
Books specifications
Quantity : from 500 to 5,000 copies
Printing :
Pages: from 16 to 224 pages - 4/4 (For higher pagination, we will be able to give you a specific turnaround term).
Cover: 4/0 or 4/4 - Gloss or matt lamination - Gloss spot UV varnish
Binding :
Hardback: PLC - With or without jackets (No cloth cover, no imitation cloth, no foil, no embossing )
Flexibinding (No flaps and no cloth cover)
Paperback: with our without flaps
Ribbon marker + head and tails band (depending on our standard colour available in stock)
Packing instructions :
Shrink wrap parcel
Individual shrinkwrapping for hard back.
For paper back: Individual shrinkwrapping; add 24 hours (No stickers)
Pallets :
Standard pallets 800 x 1200 mm or 1000 x 1200 mm
Delivery:
Schedule
No specification changes during the production.
The D-day, the order and the PDF files have to be sent before 10.00 am (as well as the colour proofs, otherwise it will be printed on the base of standard colours).
Web proofs: it has to be approved within the 2 hours after the reception by email. Add 24 hours for any correction.
If you have already printed with us and if your PDF files for the re-prints are already saved in our system, we can directly launch the production without any proofs validation.
No manual intervention is included in that schedule: no CD, no document inserts, etc...